Le sac des filles
is a blog which publishes photos of the contents of girls' bags (and sometimes boys' pockets) and lists the contents in French.
That's pretty much it.
I discovered this from a conference I went to in Manchester in 2010 run by
Juliet Park and Wendy Adeniji
of
i-languages
. It was from Wendy's session on thinking skills which I just discovered on an old memory stick.
So, why do I like it?
It can be used for lots of things:
Learning vocabulary (it's more up to date than your text books and dictionaries)
Describing people from the contents of their bags. are they male or female? How old are they?what kind of a person do you think owns this bag? Why? etc...
A "Through the Keyhole" activity. Guess the celebrity: This is Rihanna's bag because it contains....
Comparing 2 people by studying their personal effects.
Comparing British and French culture. (There's a lot of bags with cigarettes in!)
Some of the pictures are annotated: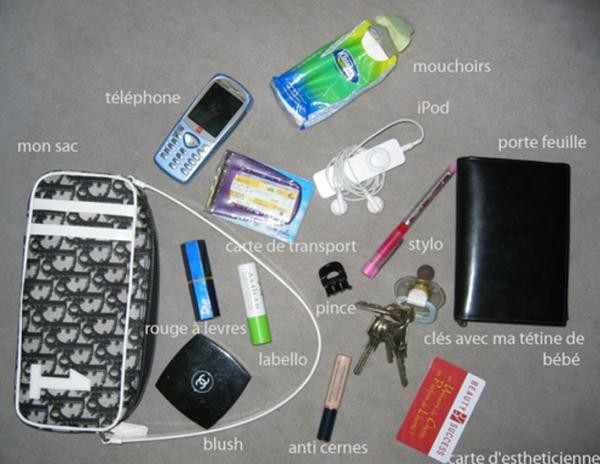 and some are just photos with lists added at the end.
These are great if you want to teach in a different language, or if you want to get the students to describe the contents by themselves.